Dear students!
Our department is planning to open the Young Rheumatology group.
You can become a member.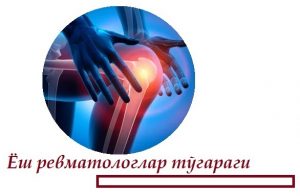 Student selection criteria for the Young Rheumatology group:
• Theoretical knowledge and skills in therapy
• Good knowledge of foreign languages (Russian, English)
• Good rating level in practical classes
• Possession of clinical thinking skills
• Systematic work with scientific, popular literature
• Ability to use innovative technologies (Internet resources, computer programs, presentations).